A Heart as Good as gold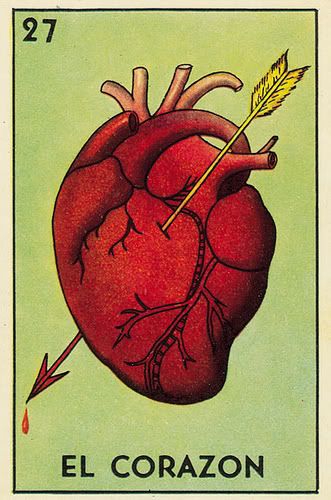 I don't know about the evolution of the human heart other than thanks to the dark lords of the pharmaceutical industry and all the fast food joints serving hormone injected, metallique infected pieces and parts...the human heart's evolution has been that of extra fatty tissue, clogged arteries, shredded valves making the muscle itself  highly susceptible to major damage do the the weakening of the immune system through the mixing of pharmaceuticals that don't quite mix.  Cupid now has a bigger target the only problem is that the arrow no longer sticks in boldly but sinks in like a pocket knife dipping into a swamp, then falling back out like a limp bellend.
I've taken a gander back over the history of us and "heart" isn't the first thing that I think of when I think of the human race...unless you are talking charcoal cruel. 
Most everybody is born with a heart, but nurturing the good wolf inside of it is usually last on people's list...too much self.
Those with hearts of Gold you rarely hear about.  They are out there thou... I've met quite a few of them.  I've seen people who could not afford to give but gave anyway...but I have never seen either one of my last two presidents give two dollars from his wallet to the needy.  Scum.
look up a cat on YOUTUBE named  Narayanan Krishnan...that is the kind of evolution of the human heart i would Love to see....
http://www.youtube.com/watch?v=ZiC_9RHTvsA
cheers Sasha K
and bless yer heart
iAN
See the Joy of Giving - Narayanan Krishnan