ASK iAN * EVERYBODY COUNTS PART II ( BY ROBERT LEVON BEEN )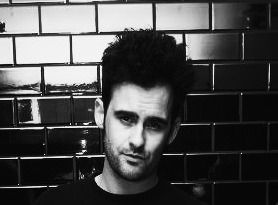 ROBERT was also moved by A.K.'s letter and wrote in...
We all get so wrapped up in our own pain when we're younger, that we forget how it's the pain that gives us our humanity and beauty in the end.
When you're growing up you just think about how all this shit just keeps happening to you, how you're stupid, or different, or not good enough, or broken, lonely, left and forgotten.
The pain swallows you whole and all the stories of your life don't really seem to be worth anything to anyone but your own self wallowing.
But I'm starting to finally see, that once time moves forward enough, you notice there's a younger kid coming up behind you who's starting down the same path, who is hurting for the first time, and who's truly lost and beyond reach from everyone else.
And that's when the pain starts to make sense, that without all these scars we wouldn't ever be able to identify each other in the dark, and hopefully trust for a moment. Without my past I wouldn't have that compassion needed to even earn the right to sit with a kid like that, let alone presume to ever fuckin' understand.
The worst thing I can imagine now, would be not having all these experiences of my own to call on and not being able to put my hand on someone's shoulder and just sit and be present with them.
We all end up there together sooner or later.
With Love and Respect-
RLB
October 9th, 2012