ASK iAN * GOOD*BYE MAMA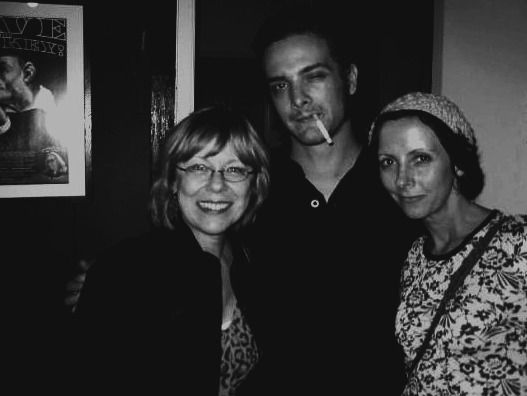 i've Always stayed w/ My Mama..as she can cotton to my thinking, as
she is My Blood...but Life is the Change that we whirl*pool into until we black hole into Forevermore...
She is getting busy Living
instead of Dying...Moving Out to Where BRMC Va'Room'ed Outta and into the world of sea stars and always come Home to...Where other Great People are moving to...where H. MILK SHINED A LIGHT, and the Zodiac got his cherry popped and fires, mules, homo rad discos flame ON...with ice creams and dusty dreams, where dead friends are buried and dreams come true all the way from old western half broken dreamers to modern oceanic visionaries...like my Ma, shux
Where Peter showed her how to Roll an old fashioned cigarette...and where the Great Artist Nina & Nikki dwell...
Sometimes You
Watch Birds of Colour...Sometimes You Gotta Become One of Those Birds and Spread Yer Wings...Fly ON Best Friend...I Love You*
Up & Over
Leave the obstacles, bullshit and monkey wrenches to those that worship lawn activities...
Some of Us have a Life to Live truly...and that is You Mama...
Relax
Burn
Soar
Cut the waters
Cut the Sun
Becoming the Dream
instead of Dreaming About it*
Rockand Roll Mama...
Wish Her Well at Cathy Ottaway/Facebook

No More Fortune Cookies
No More Horoscopes
Become Your Dream
Don't follow it...
Be IT.
I LOVE YOU MAMA
THE LIVING & THE DEAD
ARE ALL
PROUD
OF
YOU*

You're Only Young Maybe Twice in Life... Grab it by the Throat and shake what You've Earned Loose* See You @ the S*F* BRMC CONCERT* lOVE FROM ALL OF US TO YOU CATHY KICK ASS* http://www.youtube.com/watch?v=S-nSPVZuKwI