ASK iAN JUKEBOX * THE PACK A.D.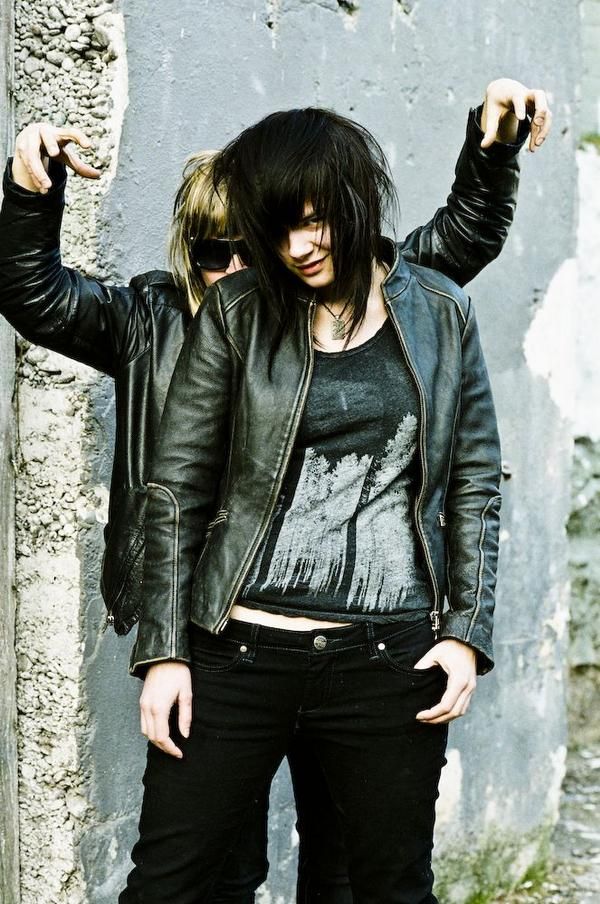 The Pack A.D. is a garage rock duo from Vancouver, BC. Formed in 2006, The Pack A.D. consists of singer/songwriter/guitarist Becky Black and drummer/songwriter Maya Miller. The Pack A.D. has so far released four studio albums on Mint Records.
Last night as i was flipping out (nightly occurence) my buddy Barbara sent me some music to calm my tits and the medicine was the music of THE PACK A.D.
So i thank both Barbara and THE PACK A.D.
for keeping me out of jail
hovering over the edge of a cliff
in an ambulance
running from the fire dept.
or being shot point blank by policemen...
Thank ya for the rockand roll * fine, fine medicine*
iAN

http://www.youtube.com/watch?v=El1TG6On7_g
Enquiries trackthepack@gmail.com Management Aaron Schubert aaronthepack@gmail.com Record Label Mint Records P.O. Box 3613, M.P.O., Vancouver, BC, Canada V6B 3Y6 Shena Yoshida shena@mintrecs.com Cornflakes Zoo (France) Les Disques Alienor (label Cornflakes Zoo) BP 70090, 33037 Bordeaux Cedex T: 0556 311 311 sariha@platinumrds.com North American Booking Billions Steven Himmelfarb himmelfarb@billions.com Europe Booking IMPERIAL Isabelle Lelandais isa@imperialprod.fr 12 rue Moreau, 75012 Paris, T: +33(0)1 43 07 53 08 Canada Publicity Killbeat Music Ken Beattie kb@killbeatmusic.com US Publicity WWW.RIOTACTMEDIA.COM National & Tour Publicity Nathan Walker nathan@riotactmedia.com International Publicity butilikeyouPR Lucy Hirst lucy@butilikeyou.co.uk