Ask iAN – Nina Pratchios*Prime Mover
Dig this.

 Nina Pratchios, born in 1965, lives and works in san francisco.
Nina says - i occasionally read bios of other artists and wish that i, too, were assertive, self-assured and good at self-promotion. instead i'm quite awkward and anxious. i generally shy away from social situations and i always prefer to remain in the background, rather than anywhere near the center of attention. although i think i had a relatively happy childhood, it seems the vast majority of the memories i recall are only real to me because i've heard all the stories and have seen the photographic proof that i actually was a child at one time. i come from a family of artists, but i always saw myself as the exception, which was a theory validated, when i was 3 years old, by a teacher who mocked the way i was holding my paintbrush and announced to everyone within earshot, 'well, you're certainly no artist, are you?
' i believed her words for over 40 years, and never picked up another art supply until last year when i began creating collages on old album covers, using primarily photographs and tissue paper, but occasionally incorporating objects such as sequins, flowers and leaves. the response was immediate, positive, and frankly fairly overwhelming. i've been astounded to hear from people from all over the world. my work has been called unique and inspirational, and i have been told there is something very special about what i'm doing. and while the sole purpose of making art has been strictly for fun, it's also done wonders for my general well-being and has shown me that the belief i have in myself has allowed me the freedom to explore and experiment - regardless of the outcome - and in doing so, i've found my voice. kurt vonnegut once said, 'to practice any art, no matter how well or badly, is a way to make your soul grow. so do it.' and so i do it.
 Website
 https://www.facebook.com/thavinna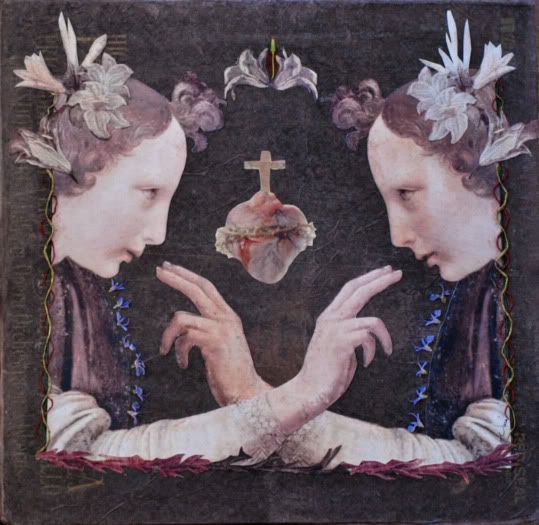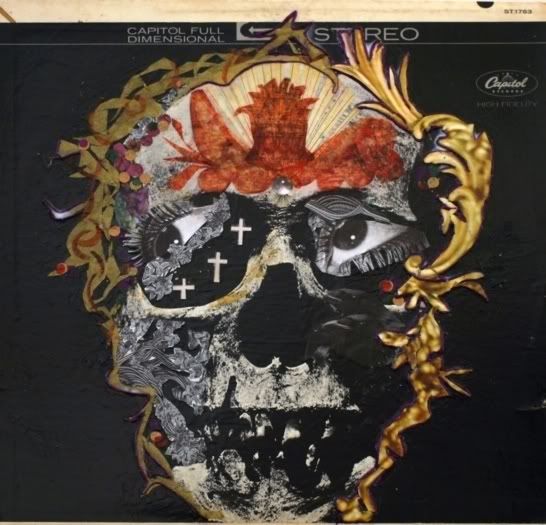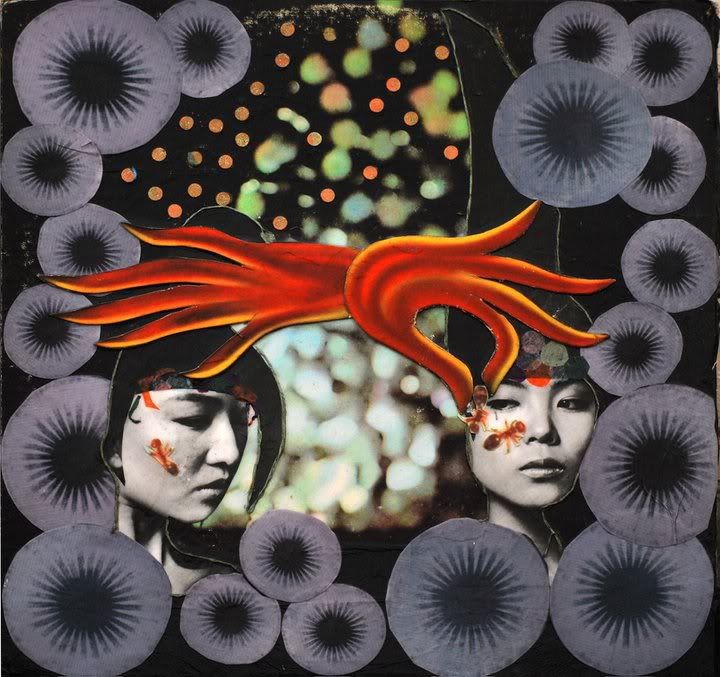 You WILL be seeing her majik works this year in beautiful places...so remember... iAN told you so.