ASK iAN * Somebody You Should Get to Know…Matt Boroff* / 100% Lanegan / Ask iAN Approved
Sometimes Out of the Wild Black Yonder...You X Paths with a Wonderful Artist...Let me introduce You Please to Mr. Matt Boroff...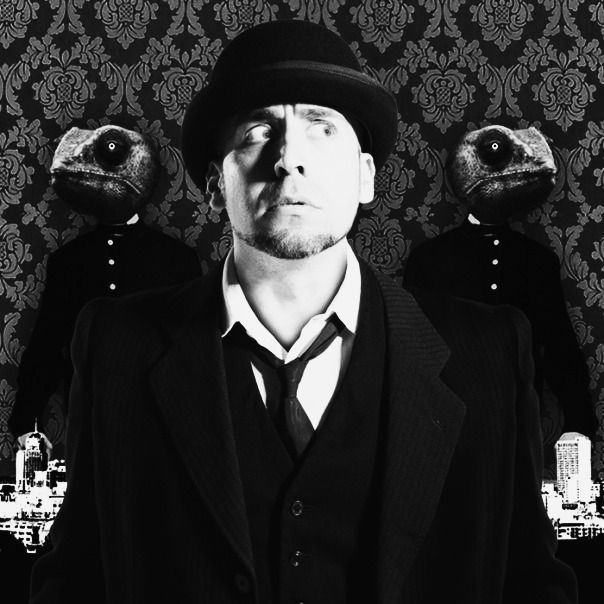 http://www.youtube.com/watch?v=DxDr60UqduU Singer, songwriter and guitarist Matt Boroff has been defying convention for more than 20 years, continually twisting his singular brand of passionate, emotionally resonant music into surprising new shapes. Over the course of a career that's careened from raucous rock and roll to expansive panoramas of bone-dry desert vistas, he's shared the stage with a Who's Who of critically acclaimed artists including BRMC, Jakob Dylan, Calexico and Nirvana, and recorded a collaboration with indie-rock iconoclast and former Screaming Trees frontman Mark Lanegan. Through it all, whether breaking down the barriers of alternative rock with Matt Boroff & the Mirrors or exploring the elegiac ambience of his solo work, he's remained dedicated to an uncompromising vision of music as a means of expression and a vehicle for stirring the soul.
Boroff spent much of the Nineties performing experimental noise-rock across the northeast and playing solo gigs in New York City. In 2000, he relocated to Austria, where he met drummer Little Konzett and formed the basis of what would become Matt Boroff & the Mirrors, releasing a self-titled debut album in 2004 to critical acclaim. With full-time bassist Rolf Kersting added to the fold, the band punched up its sound with slabs of driving rock and roll, sun-bleached grooves and jittery evocations of West Coast punk on 2006's "Ticket to Nowhere." Never content to keep treading the same ground, Boroff and company ventured even further into new territories on 2008's "Elevator Ride," conjuring images of Spaghetti Westerns and sweeping desert landscapes. http://www.youtube.com/watch?v=xMPD6NHN8-M Even more so than previous efforts, "Elevator Ride" was hailed for its cinematic imagery, so it was hardly surprising when five tracks from that album appeared on the soundtrack to the 2009 film "Little Fish, Strange Pond." Boroff contributed some instrumental passages as well, exploring an orchestral feel that spilled over onto his 2009 solo debut, the funereal "Reaching for Sparks." Weaving muted arrangements (guitar, piano, strings, horns and timpani) with reflective, elliptical lyrics, this lush, melancholy disc invited comparisons to the likes of Iron & Wine and Bon Iver, announcing to the world that Matt Boroff is a major talent capable of creating memorable music across a variety of styles.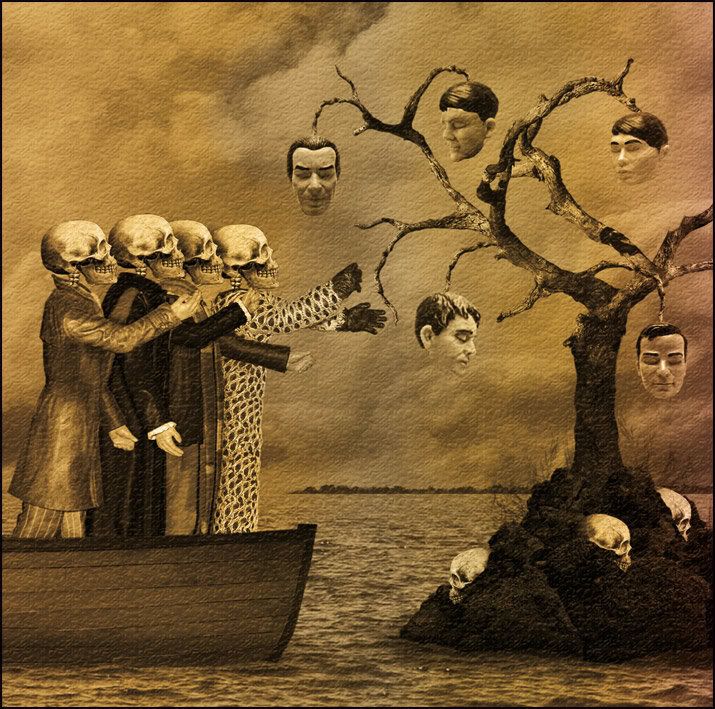 The recent release of the four-song EP "Filling in the Cracks" should win Matt Boroff even more converts. A concise mini-album that connects the dots between the evocative musical imagery of "Elevator Ride" and the absorbing atmospherics of "Reaching for Sparks," "Filling in the Cracks" channels the lived-in weariness of Tom Waits on stark, gorgeous numbers like the Ennio Morricone-meets-the-blues title track and the anguished, affecting "Garbage Man" (which features a haunting guest vocal from Lanegan). The result is a revelatory, wholly original work that promises even better things to come from this talented musician. Boroff plans to follow "Filling in the Cracks" with a full-length album and tour in the near future.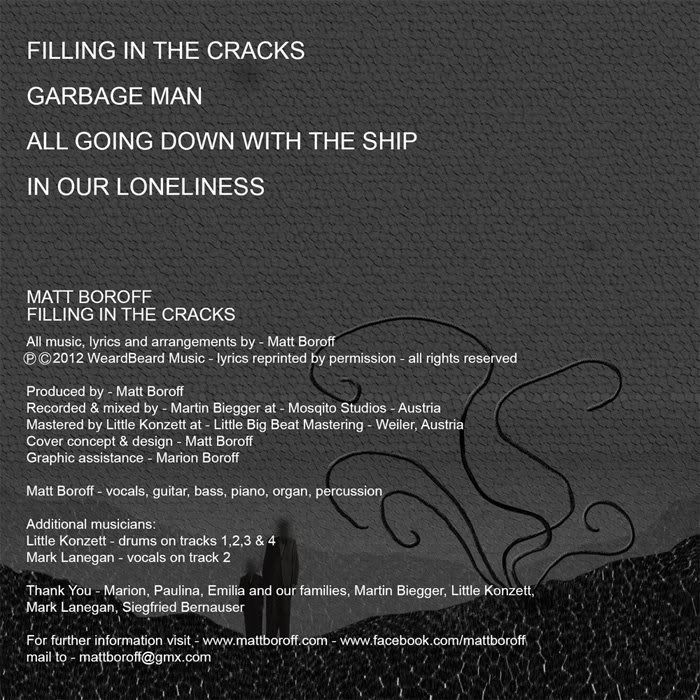 http://www.youtube.com/watch?v=8znKifb9D3U Do Yerself A Favor and Please Visit http://www.mattboroff.com