Ask iAN steals a few rides with Robert Been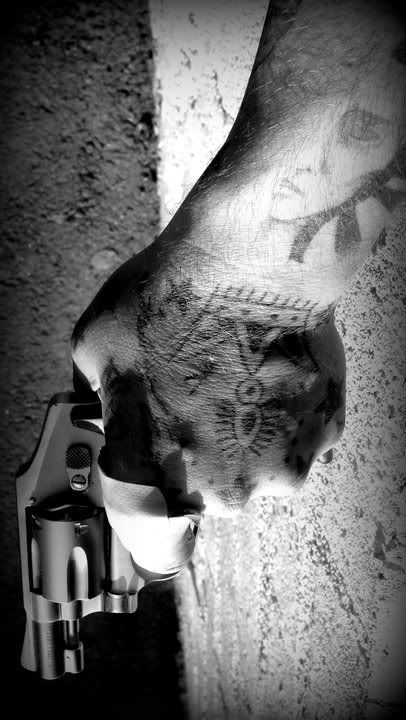 Robbie pulls up outside the Lobby and sends me a message to hustle my muscle.In the car I pull a gun on him and tell him to drive...
Robbie needs a sandwich and I need a pack of smokes and a few beers.He drops me off at Thrifty Drugstore. I have a gun down the front of my jeans and no panties on underneath.I also have a wolf tail tied to the back of my jeans through a belt loop.The Gun is trying to slip down and I have to hold my crotch like a gang spanker and stand like Quasimodo and about this time a she geezer rides up on me driving a litte Rascal motorized wheelchair and she starts tuggin' my tail and yammering on about how she loves my tail. I tell her thank you and run off with my gun, my smokes and my tail, bent over and clutching at my balls to hold the gun in place, i run like a solid state gimp. The geezer in the little rascal begins to chase me...and she chases me all the way across the street into Subway where Robbie is ordering a footlong sammich.After I make sure the coast is clear, we hit the Ralphs grocery store...me, still with wolf tail, hunched over with Gun...as
Robbie grabs the Whiskey and beers...
Back in the car we make our way to practice where we pull the gun on Peter and Leah and ask to rob them at gunpoint...Pete swipes the gun, handles it like a professional villian...finds no bullets in it and seems disappointed. Leah is too busy eating almonds to give a good shit....Just another normal BRMC day on the road with Rob.... .* http://www.youtube.com/watch?v=WFgNgSElF2k