With the looks of Debbie Harry and the attitude of Iggy Pop, it's no wonder she's setting fire to the L.A. music scene with her band ExSage. A natural-born performer, she doesn't lack confidence on stage nor does she hesitate in trying new things in front of an audience. We talked to Kate at her home studio tucked away in the Hollywood Hills about personas, traveling, and her new solo project.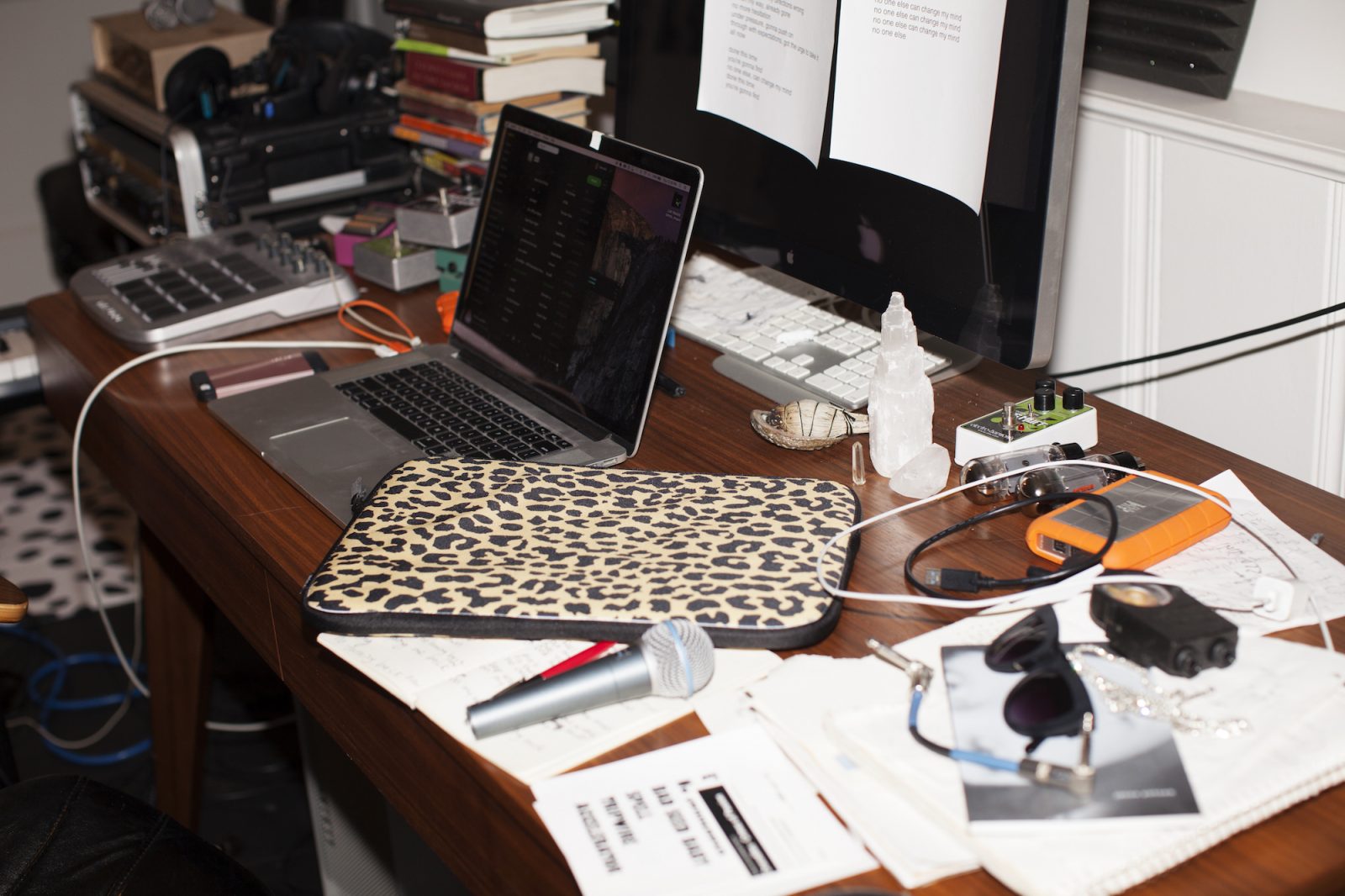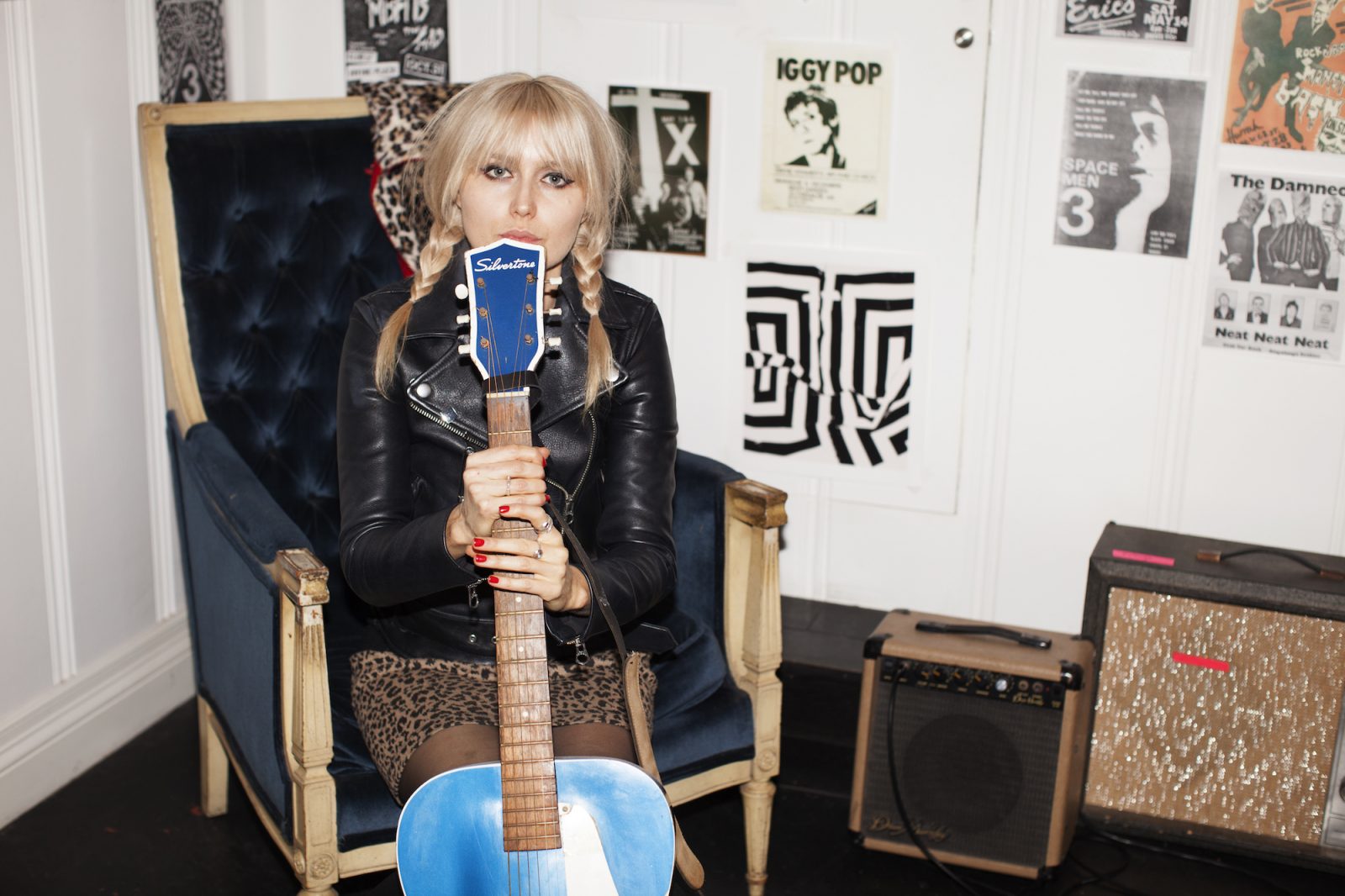 When did you start playing music? At what point did you decide you wanted to take it more seriously and put your songs out into the world?
I started playing piano when I was 5, that was the gateway instrument. There was always a guitar laying around our house growing up so I taught myself how to play. But I started playing music in a band sense when my friend left a bass at my house.  I learned Chinese Rocks by Johnny Thunders & The Heartbreakers. Super simple and fun song to play. Shorty after that I wrote my first song called "Freak Out". It's a very straight forward garage punk song with a looped drum machine beat. A small label found the demo online and put it out as a 7″, it happened very naturally so I've been following that path ever since.
How has living in Los Angeles informed your songwriting? Do you feel like being raised in a major city forced you to grow up at a younger age?
I was fortunate enough to discover punk rock in my teens. My friends and I started going out to shows at a very young age, which gave my whole life direction. For better or worse this city raised me. I definitely think being a musician In LA has shaped my song writing. The music scene I come from has informed a lot of my taste and sensibilities.
How do you feel like your personal style is reflected in the décor of your home/studio? What drew you to the Society 6 products you chose?
I love vintage furniture, clothing and musical equipment and that certainly reflects in the way I dress. Anything I bring into my apartment has to have some sort of soul. I like pieces that feel like they've lived a Iife. I'm a sucker for any sort of optical art and leopard print and Society 6 had a lot of interesting items in those types of patterns and designs. 
What are some of the things you enjoy about your neighborhood? How do you feel the location inspires you creatively?
I like living in Hollywood. I like to feel anonymous in the neighborhood I live in. It gives me more time to think and be in my head, which helps me be more creative.
What are some of your favorite pieces in your home? What are some of your favorite instruments to play?
My favorite piece of furniture is my black eagle chair. Totally impractical but it looks great, I'd say that's my design motto as well haha. One of my favorite instruments to play is my Supro Bermuda resoglass guitar. It has so much character and style. It was love at first sight. I also love playing my Gibson SG bass. It has the punchiest tone that I haven't been able to top.
You recently wrote and recorded a solo project. How has the whole process been different from ExSage and what can we expect to hear?
ExSage was a collaborative project and has more of a stoner rock vibe. My solo material is very raw and direct and in the spirit of punk rock. It's a different shade of me.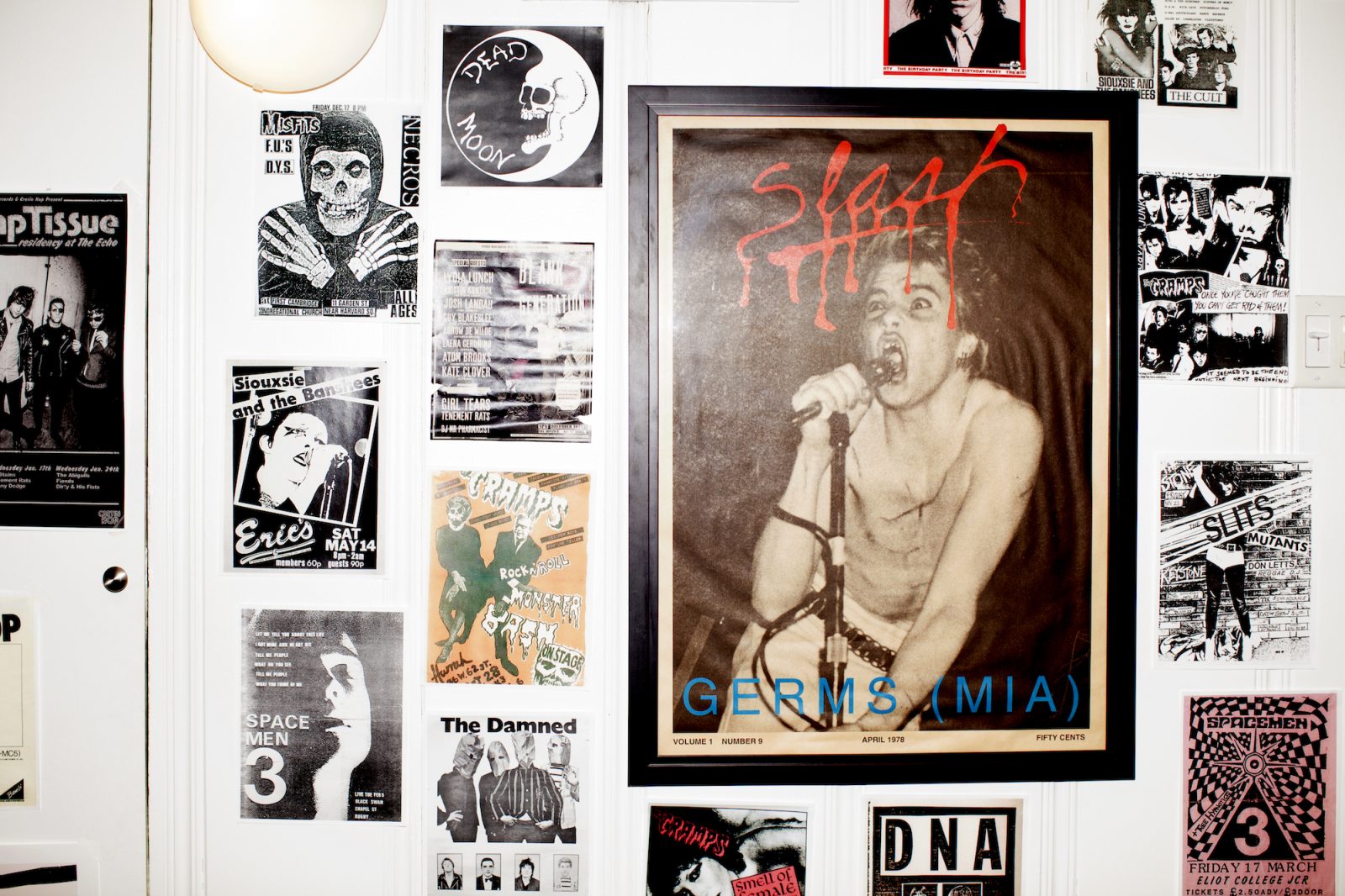 You mentioned PJ Harvey and Iggy Pop as some of your main influences at the moment. What are some similarities you see from those eras of music that you experience as a musician today?
I'm not sure of the similarities but I do know that music with the most heart and soul always rises to the top. Iggy and PJ have that. They're undeniable. I'm constantly looking for music that blows fire inside my head. I'm addicted to finding music that resonates.
You recently went to SXSW. How was that? Do you prefer being on the road or being at home?
SXSW is always fun, it's like Spring Break for musicians. It's great to see all the friends you've made from all over the world come to one town for a bit. I love everything about being on the road. I love being in motion and meeting new people. It's the dream, seeing the world while playing music, what more could I ask for?
How do you prepare yourself for a show? How do you feel like your stage persona differs from your everyday personality?
Performing is how I channel how I feel. It's sacred. It's an extension of who I am but heightened. It's a primal glimpse into parts of me I can't express through words or physical art. It's performance art. I prepare by not thinking too much and being in the moment.
We live in a time where we are constantly being exposed, both as artists and personally. How do you feel this has been beneficial to you as a musician and promoting your work?
It's a blessing and a curse. I feel like there is a certain expectation to constantly expose yourself. I stick to the aspects of social media that allow me to collaborate with other artists. But really there is no right or wrong way to promote your work.  Just do what feels right, that's how you make the best art.