NOW You Know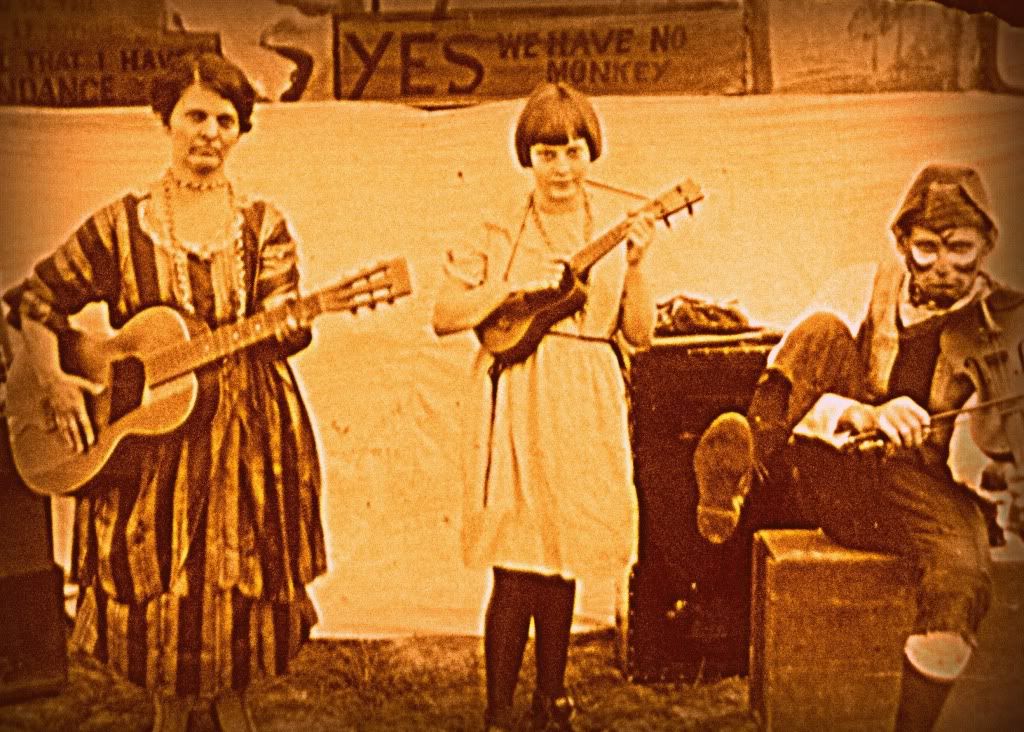 Dennis, Perl & George with their show
People most often think me rather odd and slightly strange...it's ok...i thought it too...and then i found out that both sides of my family tree have sideshow/ carny blood and Amusement park blood.   That summed it up real quick.  One side of my family was building the first amusement park while the other side had a traveling road show, where they wore make up, played music and sold tickets for you to step inside and see Satan.  (No kidding/see photo)  Other people come from dentist, stock brokers and helicopter pilots, but not me...I was born of freakshow blood.
Mom's side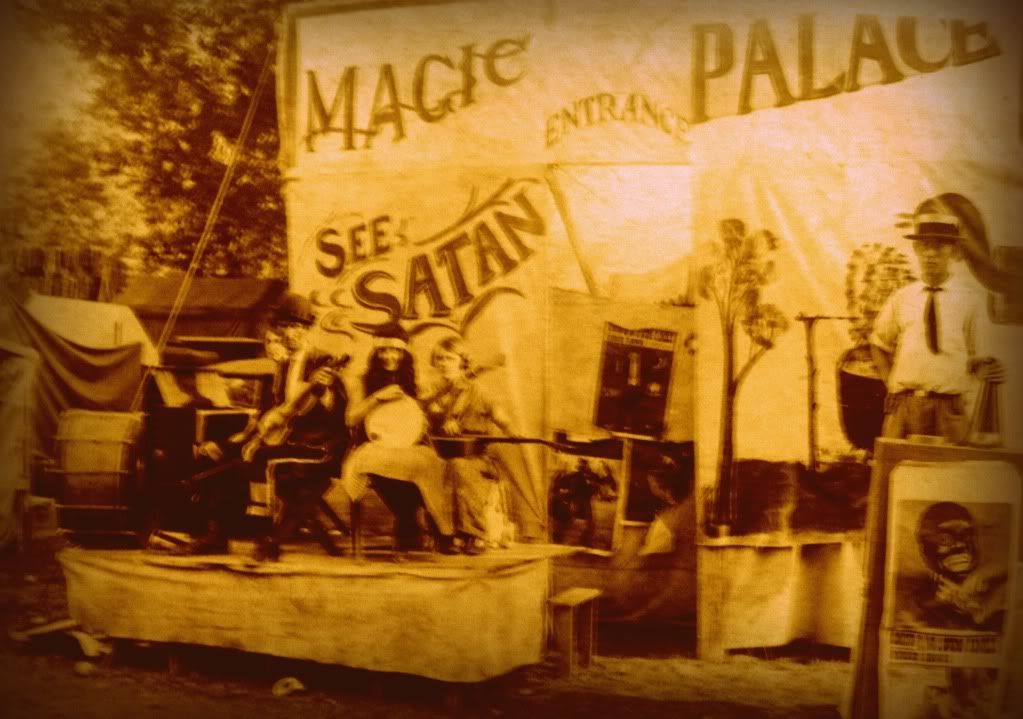 Step inside the Entrance to the MAGIC PALACE and SEE SATAN!
JOYLAND my Grandfather started with just a little train to take
little children on rides with and it bloomed into JOYLAND
Then he went to work on his true love...Motorcycles and he passed
JOYLAND down to some other of my kin...who later blew his brains out...
Now there is only a traveling carnival...Ottaway Amusement co...I woud work there, but i suck at being
a mad barker...
Welcome to iANville
Now You know
http://www.youtube.com/watch?v=D9MhsO6HxG4 http://www.youtube.com/watch?v=cF6QJ24_7m4 the doyles - iAN voice/Don Strong guitars